a new product series
by falmec
Water, like air, is a fluid transparent and vital element. Falmec transfers its experience from one element to the other, presenting a range of solutions for the use of water in the most active environment at home: the kitchen.
The perfect match
Between Falmec's kitchen solutions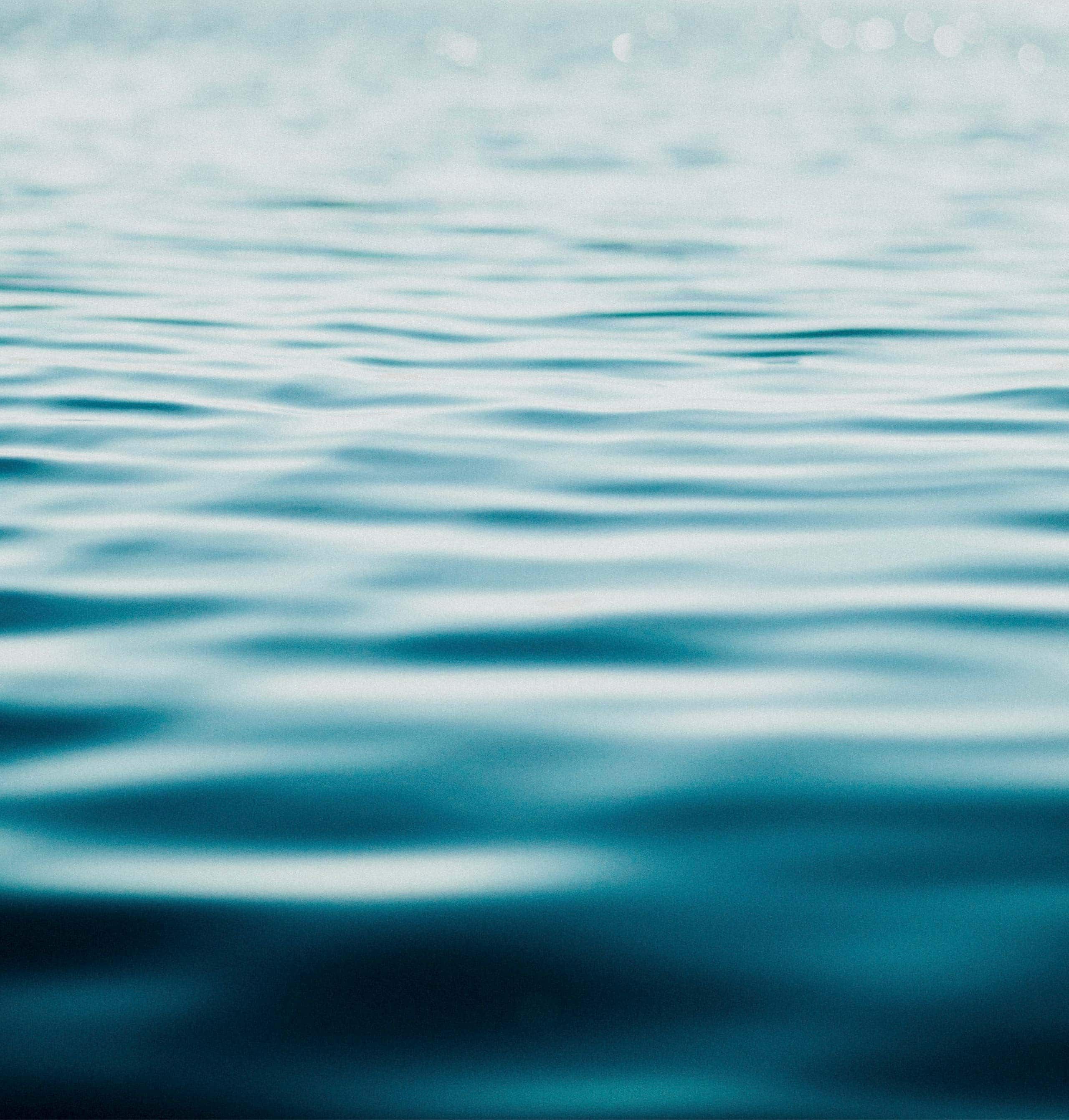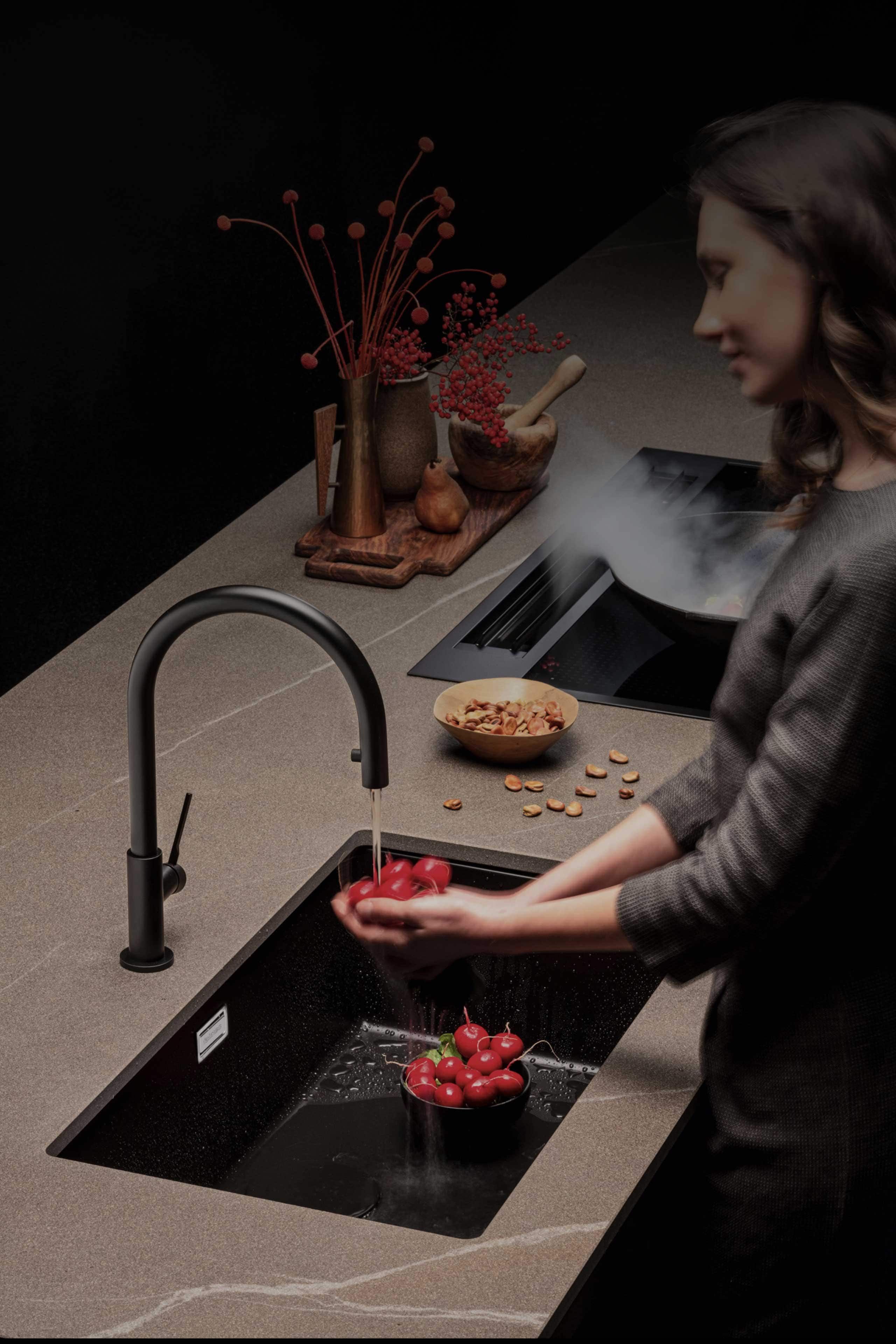 The perfect match
Between Falmec's kitchen solutions
Falmec quality for your kitchen.
From cooker hoods to integrated cooking systems, Falmec is synonymous with excellence, cutting-edge research, design and product culture. A synthesis of the best of Made in Italy that today finds further confirmation and solutions in a range of sinks, taps and accessories to better experience every sensation in the kitchen.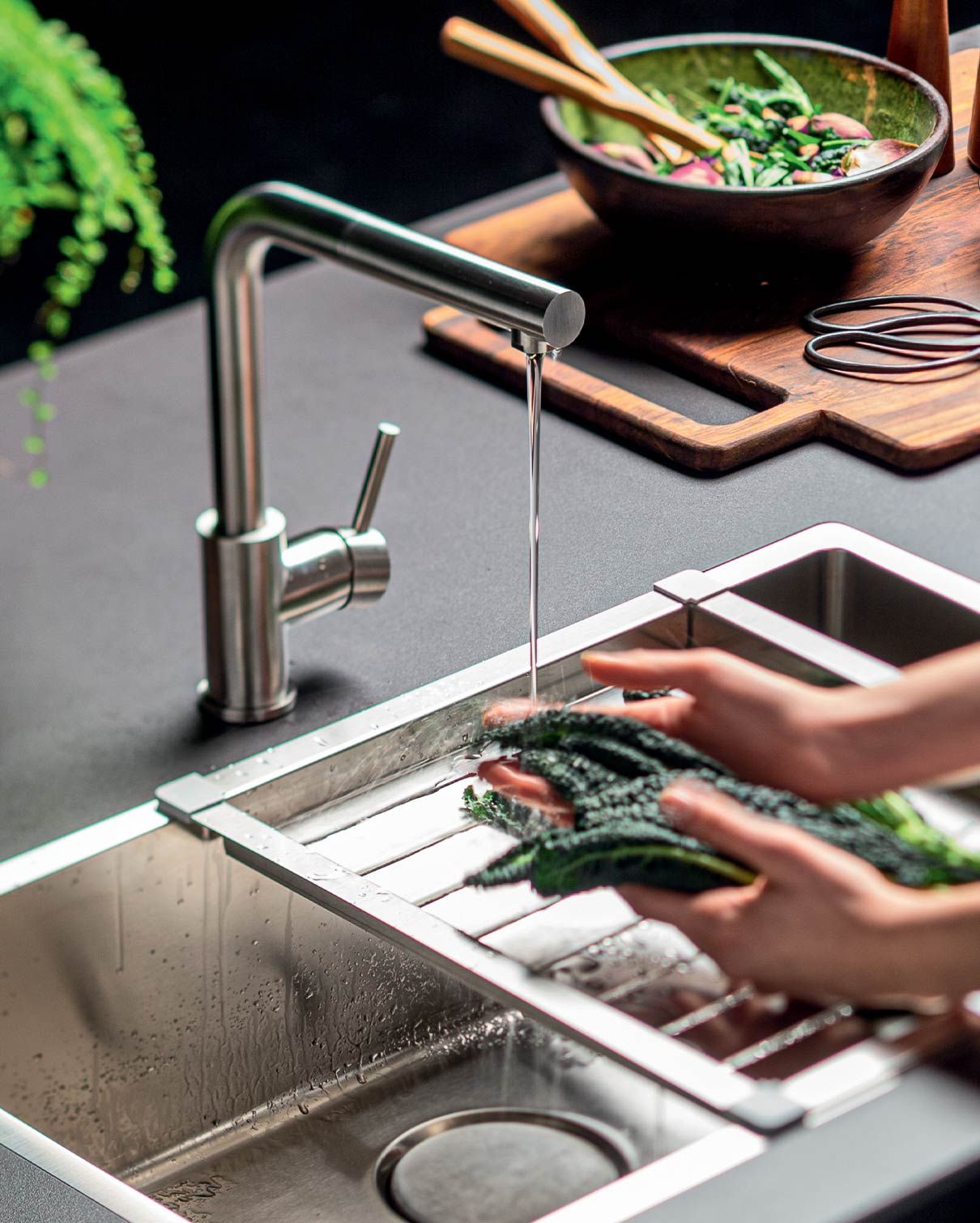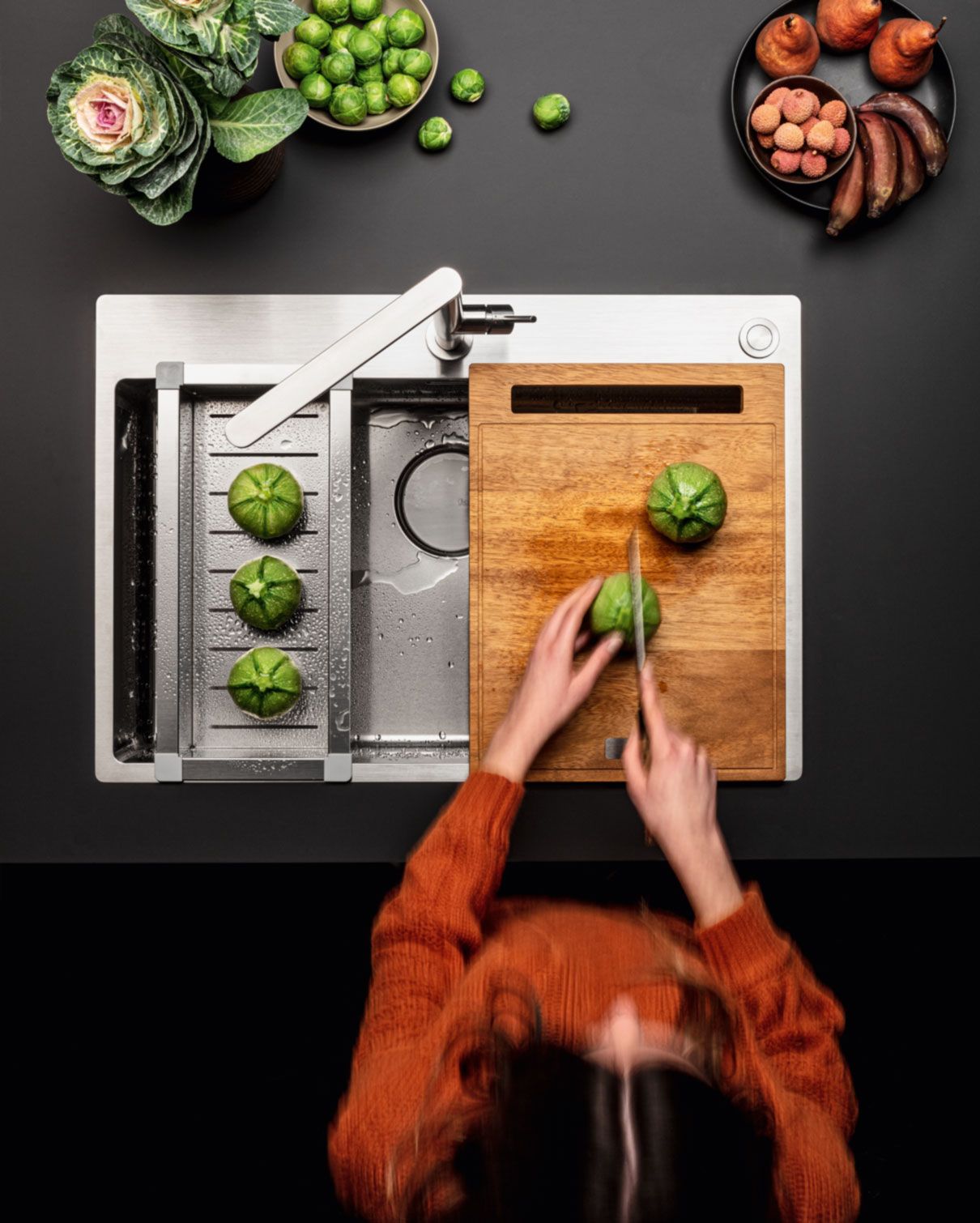 Falmec water
The Falmec Water collection stems from the same passion for technological and aesthetic innovation, as well as from the deep care for details that characterize the entire Falmec word. Today hoods, hobs, sinks and taps achieve ideal stylistic and functional harmony, fitting perfectly into the design of the kitchen environment and conveying emotions that last over time.
Details that make the difference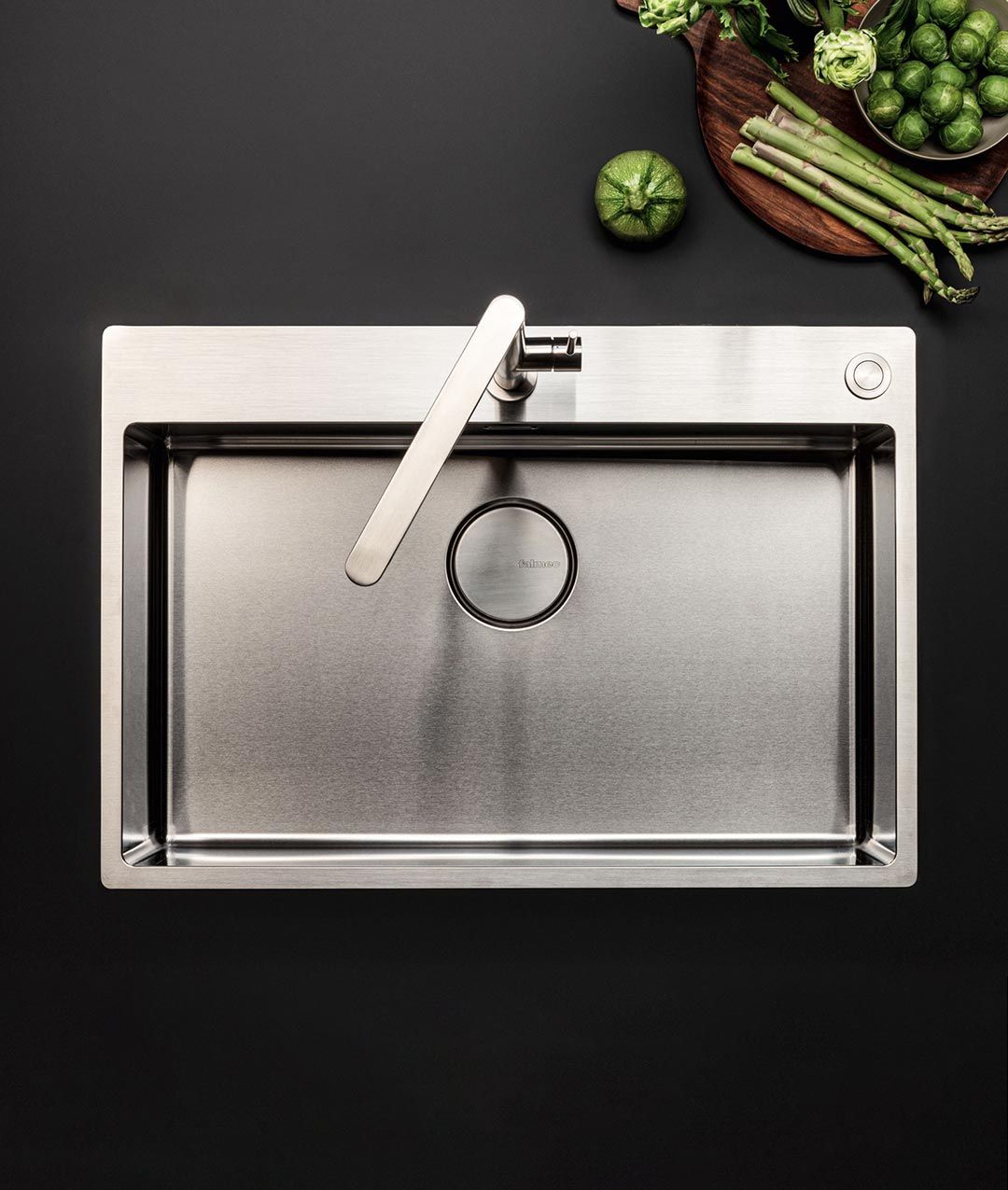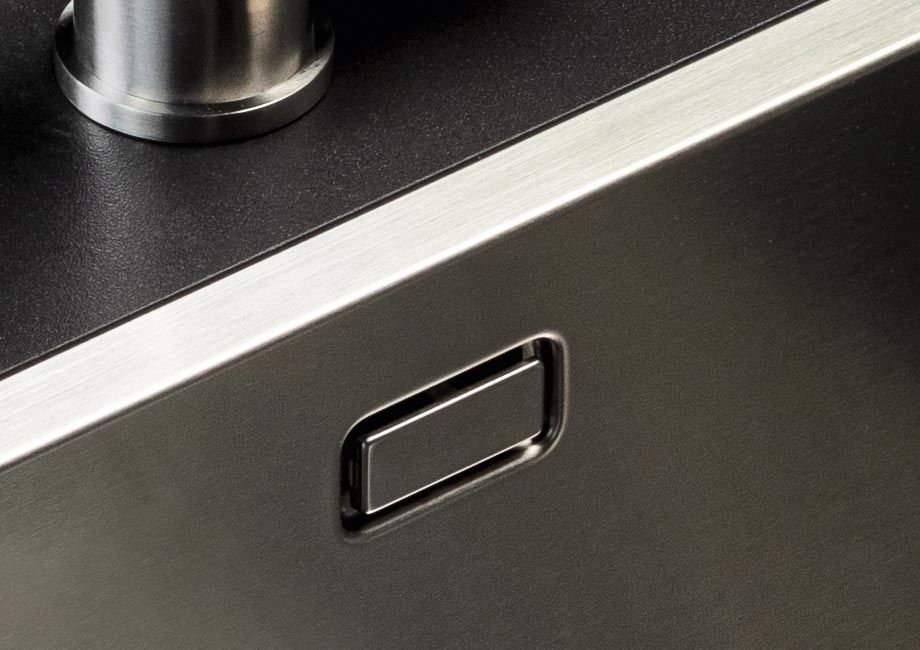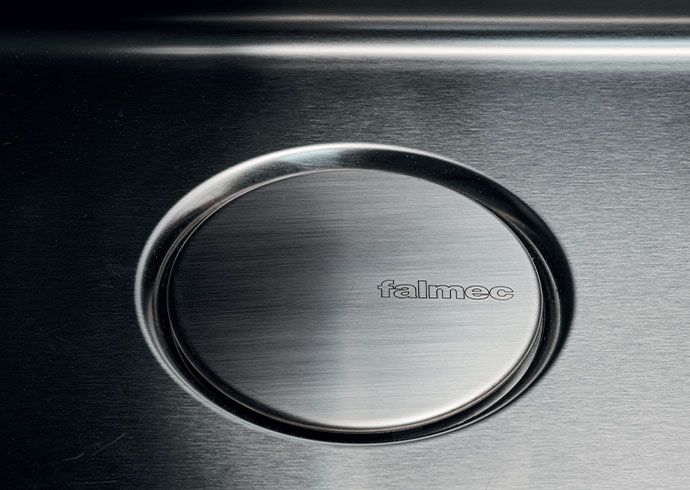 Construction Perfection
The sinks of the Falmec Water collection are made of AISI 304 steel, a material that ensures maximum resistance, durability and ease of cleaning. Thanks to the accurate welding process, the internal walls of the sinks are perfectly straight and the bottom has an inclination designed to allow the complete discharge of water.
The result is flawless in terms of functionality and in line with contemporary design trends. The steel, with a thickness of 1 mm uniform over the entire surface of the sink, gives the object an absolute solidity and ability to absorb any shocks. A manufacturing quality that is perceived at first sight and lasts over time.
Integrated overflow hole
The overflow hole also has a rectangular steel cover that, placed flush on the vertical wall, makes it almost invisible.
Falmec Draining System
The special Falmec Draining System consists of a round steel cover, inserted flush with the flared drain hole, which guarantees perfect water drainage and easier cleaning. This solution also ensures a prefect visual continuity and uniformity of material on the bottom of the sink, hiding the functional part and creating an absolute balance of geometries.
Discover water's collections of sinks and taps